Sylvie Blum : Naked Beauty (1st time in Asia) Jan. 25 – 25 Mar. 2020 at MOCA BANGKOK

From Muse to Master into the Museum

MOCA Museum of Contemporary Art
499 Kamphaengphet 6 Road, Ladyao, Chatuchak, Bangkok 10900 Thailand
(+66) 2 016-5666-7
(+66) 2 016-5670
info(at)mocabangkok.com
https://mocabangkok.com/

The Museum of Contemporary Art (MOCABANGKOK) will be showing Sylvie Blum's work titled "Naked Beauty" with a grand opening on January 25th, 2020. Public viewing is open until March 2020.

Sylvie Blum's Photography exhibition is the very first of it's kind in Thailand.
This unique 10,000 sqft exhibition at MOCA displays 300 images including 100 original prints from her Naked Beauty Series, her world famous "Big Cat Series" and her "Animal Series" as well as 200 Polaroid images showing her very own diary over the past 20 Years from 1999 – 2019. Sylvie Blum's iconic images remain in the permanent collection of MOCA BANGKOK.

Austrian-born Sylvie Blum started her career as a model prior to taking the helm as a photographer. Sylvie has worked for 16 years in front of the camera with photographers such as Helmut Newton, Jeanloup Sieff and many more. She has published five books. Her 5th book "Naked Beauty" by TeNeues was followed by a joint exhibition with Herb Ritts at the Fahey Klein Gallery in Los Angeles. Since 2005 Sylvie Blum works and lives in Los Angeles.

Sylvie Blum is an exceptional photographer driven by passion and the love for photography. Sylvie Blum is at the forefront of the female force. She is the Ansel Adams of the female form.

Sylvie Blum daily walk 2 - 2008 © Sylvie Blum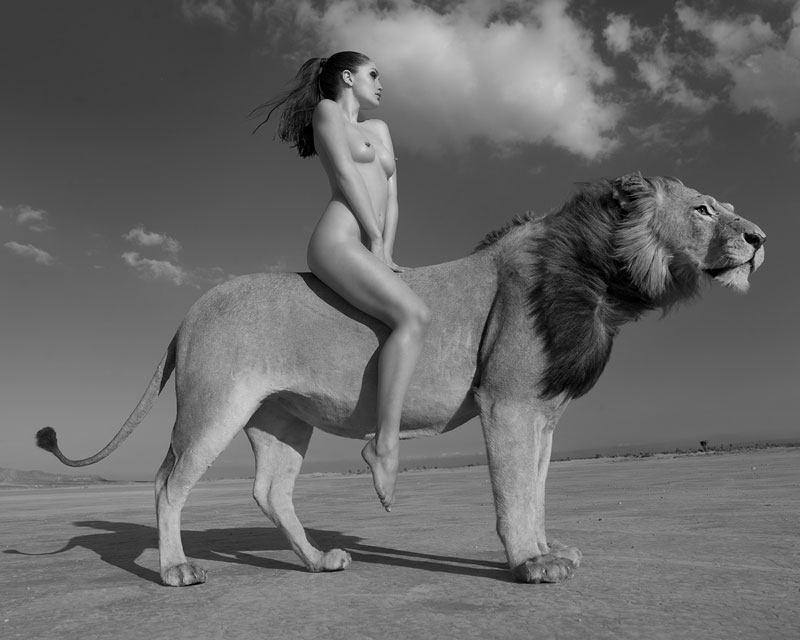 Sylvie Blum Angela rides the Lion 2008 © Sylvie Blum
"As a woman and an artist, Sylvie Blum offers a unique perspective on the female form. Each impeccable image transcends sculptured form to convey the true essence of a beautiful and confident woman. As a muse and former model Sylvie understands how important the subject is to the creative process. Her technique and compositions are remarkable, yet her endearing and fun-filled personality sets her subjects at ease. Sylvie brings not just perfection but passion to her work." Anne Wilkes Tucker, curator of the Museum of Fine Arts Houston.
Her strong connection to the human form visualized in a timeless context. Every single image a witness of her knowledge of the photographic process and her endless possibilities of creating. Interaction with her subjects, adventurous story telling and provocation of the female strength are her main motif. More so like telling stories of a modern goddess that has no limits. To Sylvie the human body is endlessly fascinating: "All these expressive details, textures and forms with countless possibilities of beauty and excitement.
The inner and the outer beauty of my beautiful models is very important to me. I am very lucky to have met such perfect creatures, that wanted to be part of my vision. I embrace the classic aesthetic of hard light, clean angles and strong graphic elements in order to resume to the female shape to overlapping and abstracted forms or even a sculpture. A naked body is timeless. Beauty can be everywhere and everyone is beautiful in front of my camera."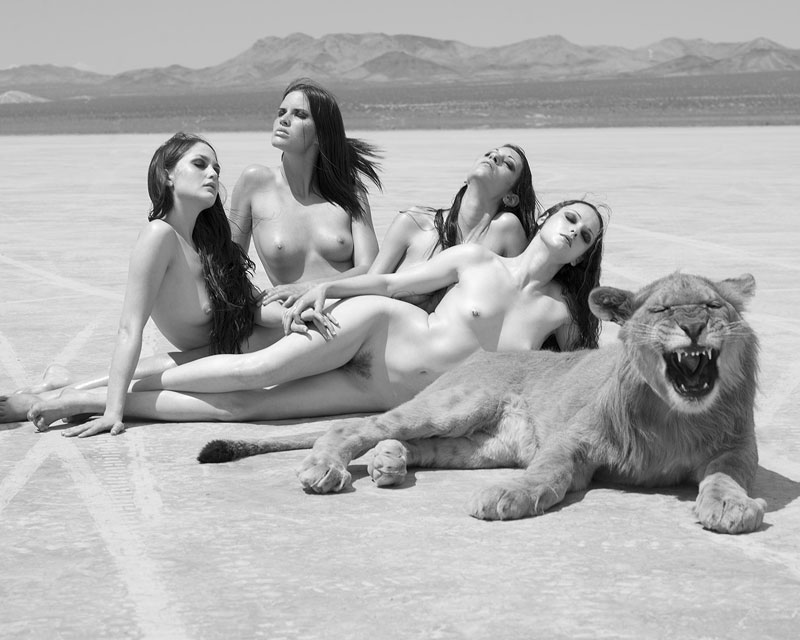 Sylvie Blum Big Cat 2008 © Sylvie Blum
Sylvie is the master of light: "I am surrounded by inspirations in my everyday life. Sometimes it can be shadow on my studio wall that gives me the kick. I love that graphic aspect a shadow can create on a body and a scenery. Or that light that leads you into a form. I plan my final image beforehand. It has to make sense why there is a shadow and where the light comes from."
Sylvie's images are timeless, iconic, strong, minimalistic and modern. It is a manifesto to her own vision and personality. Sylvie is highly creative and extremely persistent, she loves directing her team, and is very passionate.
These qualities are key to always getting the shot that she envisions. Everything has to be perfect.
Curator : Kit Bencharongkul
More information please contact : sylvieblum.moca(at)gmail.com
Line : @moca.bangkok
www.sylvie-blum.com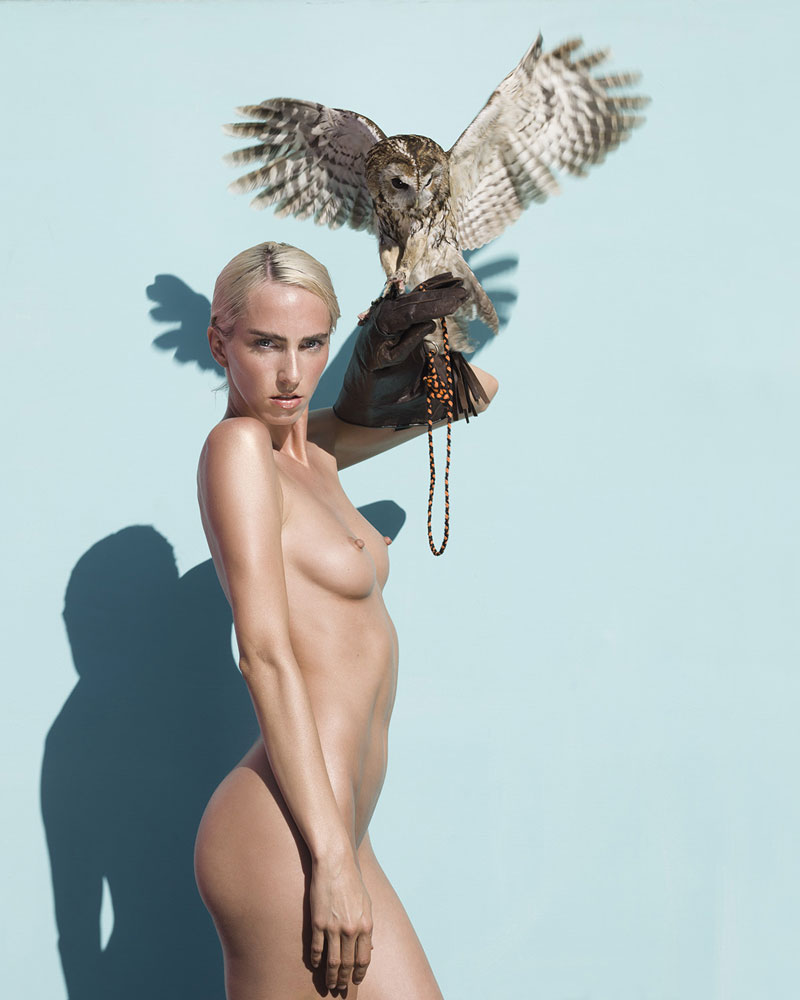 Sylvie Blum Beautiful Creatures 2019 © Sylvie Blum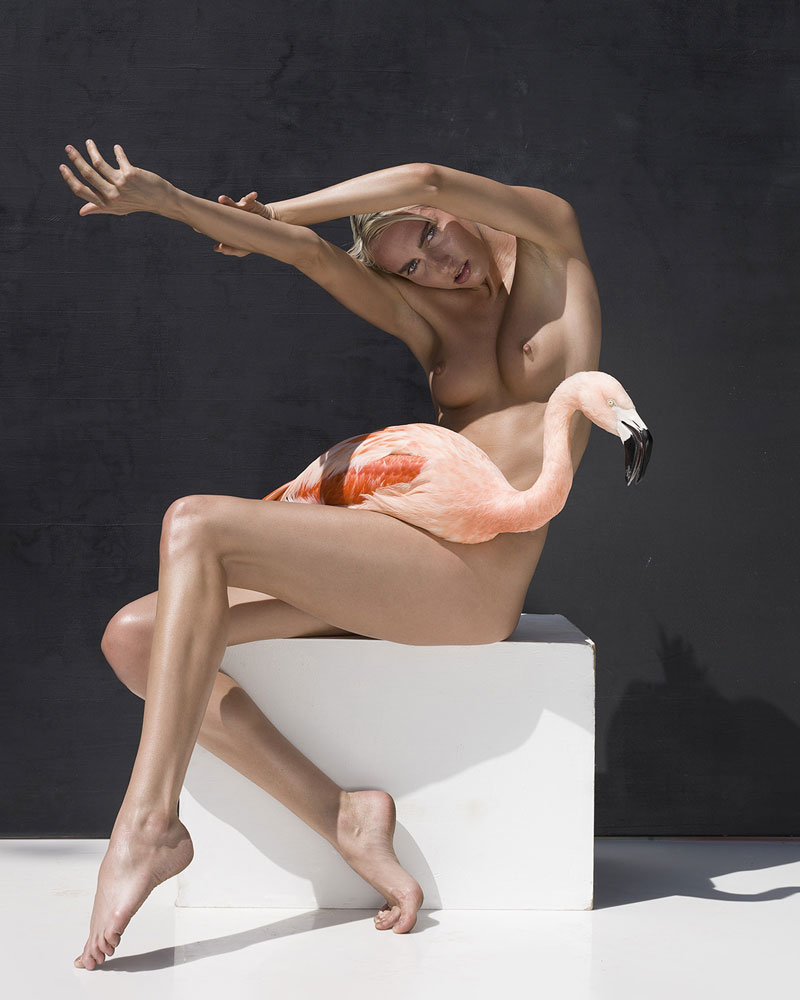 Sylvie Blum Stephanie with Flamingo 2019 © Sylvie Blum
MOCA Museum of Contemporary Art
499 Kamphaengphet 6 Road, Ladyao, Chatuchak, Bangkok 10900 Thailand
(+66) 2 016-5666-7
(+66) 2 016-5670
info(at)mocabangkok.com
https://mocabangkok.com/